The Bigger Picture
Early Birds is a fictional film, but it takes place in the real world of Toronto's urban wilderness. Read more about the ideas, organizations and people that comprise the bigger picture.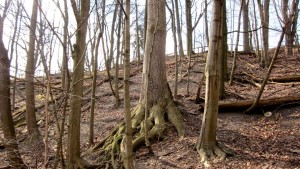 "The clock is ticking on the ash trees in the GTA. Within the next three to five years, all of...
Read More
In the shadow of massive black towers…
Read Post
"Toronto's modern skyline began to rise in the 1960s, giving it a high proportion of modern, glass-clad structures, forming a...
Read More